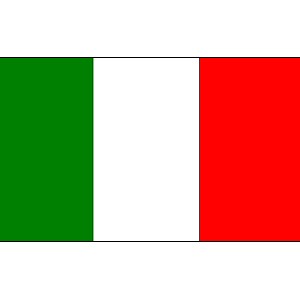 Ci proponiamo per :

Analisi e studi delle di laboratorio
per la comprensione delle caratteristiche tecnologiche, chimiche e mineralogiche della sostanza argillosa prevista quale materia prima. Eventuali ricerche geologiche di argille più idonee per le produzioni richiesta

Impianti di prelavorazione e produzione delle materie prima

Essiccazione:
Studio e fornitura di tutte le tipologie dei moderni sistemi di essiccazione (essiccatoi a camera, continui, semicontinui, rapidi), unitamente ai dispositivi di movimentazione carri ed ai sistemi di ventilazione, sia fissi che mobili.Monitoraggio dell'intero ciclo d'essiccazione, tramite PC, PLC, software, ecc.

Sistemi di cottura :Forni
a tunnel tradizionale, prefabbricato, modulo, a cassette, cottura rapida; movimentazione carri.

Sistemi Automatici
per tutti i reparti in oggetto (dal taglio, movimentazione allo stoccaggio finale)

Teleassistenza
Monitoraggio completo dell'intero ciclo di cottura tramite supervisori basati su microprocessori (PC,PLC, software, ecc)

Bilanci termici e quant'altro necessario per l'assistenza tecnica/tecnologica alla clientela.
---



Nous nous proposons pour :
Essais et etudies de laboratoire
pour comprendre les caractéristiques technologiques, chimiques et minéralogiques de l'argile prévue comme matière première. Eventuelles recherches géologiques d'argiles mieux adaptés à la production requise
Installations de preparation argiles a sec
(installation de broyage à sec),

humide (brise-motte, laminoir, mélangeurs ) et production matériel (étireuse et accessoires)
Sechage :
Etudie et fourniture de toutes les types des modernes réalisations de séchage (séchoirs à chambres, continus, semi-continus, rapides), et également aux dispositifs de manutention wagons et aux systèmes de ventilation fixes et mobiles. Surveillance du cycle de séchage par PC, PLC, software, etc…
Systemes de cuisson pour tous les types de briques et tuiles en terre cuite :
Project et réalisation de : fours Hoffman traditionnels et/ou à tête coupée, fours tunnel traditionnels , préfabriqué, à claies pour tuiles , mono-couches, cuisson rapide
Installations automatiques pour tous les departements
(par le coupage à la manutention, au stockage final du produit )
Service de tele-assistance
Surveillance complète de tout le cycle de production par systèmes de contrôle basés sur les microprocesseurs (PC,PLC,software, ecc..)
bilans thermiques et tout le nécessaire pour l'assistancetechnique/technologique des clients.
---


We propose us for :
Laboratory tests and studies in order to understand the technological, chemical and mineralogical characteristics of the clay foreseen as raw material. Any geological research may need to find the appropriate clays for the required materials
Installation for dry clay
(dry milling plants ), for wet clay (crushers, roller mills, screening mixer, ) and clay products production (extruders and accessories)
Drying :
Study and supply of all the types of latest drying equipments (chamber , continuous , semi-continuous, rapid dryers ), together with automatic handling systems for dryer cars , fixed and mobile ventilation systems. Monitoring of the complete drying cycle by PC, PLC, software, etc…
Firing installations for all brick and tile type :
Design and project of : Hoffmann traditional and/or cut head kiln, traditional tunnel , pre-casting, modular , rapid firing , for tray tiles Kilns.
Automatic systems for all departments
(starting from cutting , automatic handling to storage)
Remote control
Full monitoring of the whole production cycle through supervisors based on microprocessors (PC,PLC, software, etc..).
Thermical balances and everything necessary for the technical and technologic assistance to the custom.